Happy Birthday to my Blog - One year old today...For its birthday I have given it a make over, I hope you like the new look...I got the template from Primrose Lane.
Also it is time to pass on the travelling pattern - its a Lizzie Kate Design (which I won quite a while ago, sorry Cucki),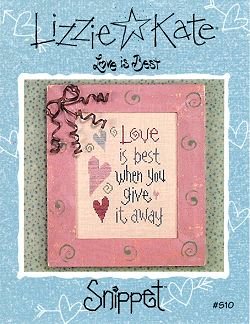 For a chance to take part, you need to:
a} be a follower of my blog.
b} have a blog of your own.
c} your blog to be activate and you post frequently.
d} you can complete this design in a reasonable amount of time.
I will pick a winner at random on Friday 23rd August 2013.
I am afraid to say I did not achieve a lot of stitching over the past 'IHSW' - but I will try and catch up this week to post on Friday.
Have a great week and I'll see you Friday with the name of the winner... xx xx